Leslie Odom, Jr.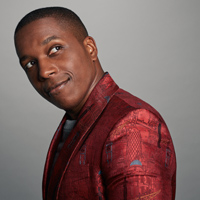 This event has already taken place. Learn more about upcoming events at longwoodgardens.org.
Best known for his role as Aaron Burr in the Broadway musical hit
Hamilton
, Grammy and Tony Award-winning singer and actor Leslie Odom, Jr. showcases his incredible talent in his Longwood debut. With a career spanning Broadway, television, film, and music, Odom, Jr. made his Broadway debut in
Rent
and has sent two albums to the top of the Billboard jazz chart. He recently added the title of author to his resume with the release of his book
Failing Up: How to Take Risks, Aim Higher, and Never Stop Learning
.