International Organ Competition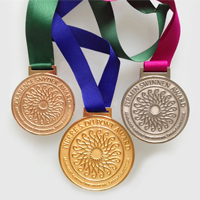 Organists from around the globe compete in the 2019 Longwood Gardens International Organ Competition for the $40,000 Pierre S. du Pont First Prize. Experience the preliminary and final rounds as 10 of the organ world's brightest young talents compete on the Longwood Organ—one of the world's largest Aeolian pipe organs—before a panel of esteemed judges.
Tuesday, June 18
Preliminary Round 1 at 2:00 pm
Chase Loomer
Thomas Gaynor
Colin MacKnight
Preliminary Round 2 at 7:00 pm
Justin Maxey
Bryan Anderson
Wednesday, June 19
Preliminary Round 3 at 2:00 pm
Sebastian Heindl
Grant Wareham
Tyler Boehmer
Preliminary Round 4 at 7:00 pm
Nathaniel Gumbs
Rashaan Allwood
Saturday, June 22
Final Round, 12:00 pm & 6:00 pm -
SOLD OUTThe Final Round will feature five organists competing. The winner will be announced at the conclusion of the Final Round on Saturday, June 22. Final Round tickets include both the 12 pm & 6 pm performance rounds.
Buy a Bundle, Save 20%
All individual Preliminary Round and Final Round performances are available as part of our
Pick 3
,
Pick 4
, or
Pick 5
bundles. Purchase a bundle of 3, 4, or 5 concerts and save 20%. This discount can be applied when tickets are purchased directly through our
Pick 3
,
Pick 4
, or
Pick 5
bundles.