Bollywood Boulevard: A Journey through Hindi Cinema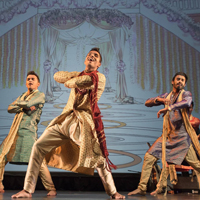 This event has already taken place. Learn more about upcoming events at longwoodgardens.org.
Bollywood Boulevard presents an immersive three-dimensional experience that takes audiences on a journey along a century of Hindi film. Through dance, live music, and stunning visuals, Bollywood Boulevard gives audiences the chance to experience firsthand the vibrancy, emotion, and heart-pounding beat that inspire Hindi cinema.