Delaware Symphony Orchestra with Peter Serkin, Piano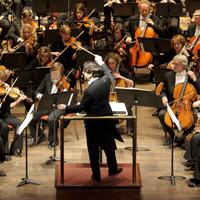 This event has already taken place. Learn more about upcoming events at longwoodgardens.org.
With a program sure to entertain, join us for an evening that commemorates one of the most influential composers of all time. The Delaware Symphony Orchestra, led by David Amado, will present a program with highly acclaimed pianist Peter Serkin. Known for his emotive and thought provoking performances, Serkin joins the Delaware Symphony on
Piano Concerto No. 2
, the concerto that marked Beethoven's debut and the beginning of his professional career.