An Evening with Patti LaBelle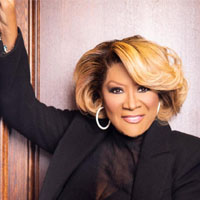 Benefitting Kennett Library & Resource Center


As a community partner, Longwood is proud to be the venue for a fundraiser performance with Patti LaBelle, held in our Open Air Theatre, to benefit the new Kennett Library & Resource Center, opening in 2023.
The new Kennett Library & Resource Center will serve the community's growing needs and enhance Kennett Square's streetscape, as well as serve as a gathering place, a hub for community meetings and activities, and a vital resource welcoming to all. Learn more at
campaign4.kennettlibrary.org
.
Corporate Sponsorships are also available at a variety of levels.
Learn more
.
About Patti LaBelle
Beautiful, simply does not describe the incomparable force known to the world as Patti LaBelle. As time continues to evolve, the soulful songbird's name has become synonymous with grace, style, elegance and class. Belting out classic rhythm and blues renditions, pop standards and spiritual sonnets have created the unique platform of versatility that she is known and revered for.

Event Details
Gardens and Conservatory open at 5 pm to event ticketholders only. Venue seating opens at 6:30 pm. The concert starts at 7:30 pm.

Please note: As this is a fundraiser event, a Member/Innovator discount is not available for this performance. Rain date is Wednesday, September 14.